Dog Accessories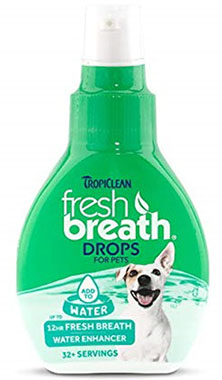 TropiClean
Fresh Breath Drops
ABOUT Fresh Breath Drops:
TropiClean's Fresh Breath Drops keep your pets' mouths healthy and their breath fresh. Developed with natural ingredients, Fresh Breath Drops help turn bad dog breath into fresh breath while providing essential daily oral care. Add just 3 Fresh Breath Drops to 16 ounces of water to give your dog fresh breath, a healthy mouth, and happy moments.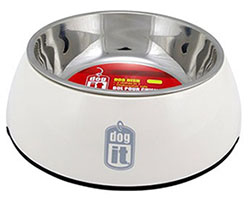 DOG IT
multi-purpose bowl
About Dog It Multi-Purpose Bowl
This versatile pet dish is a 2 dishes in 1-- accent-coloured outer dish with a stainless steel bowl insert. Can be used separately or together. Dishwasher safe.
Available in 4 sizes (extra small, small, medium and large) and 4 colours (pink, blue, black and white).
Plastic Dish with stainless steel dish inset. Can be used separately or together. Dishwasher safe.
MALSIPREE
Leak Proof Portable Puppy Water Dispenser
About Leak Proof Portable Puppy Water Dispenser
Leak Proof: Silica gel seal ring plus lock key design make sure the pet water bottle doesn't leak at all. No worry to get everywhere wet or waste water any more.
Durable & Safe: The portable dog water bottle made of high quality food grade material, BPA free, FDA approved, make sure your pet completely safe when they use our dog water dispenser bottle
Easy to use: One hand operation, press water key to fill water, release to stop water, very easy to feed your pet with MalsiPree water bottle for dogs.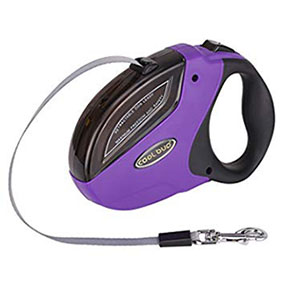 COOL BUD
RETRACTABLE DOG LEASH (SMALL)
-
Belt Retractable Dog Leash
-Soft plastic handle designed to match comfortably the shape of the hand.
-TPE (thermoplastic elastomer) and PP (polypropene) material on handle.Sturdy casing combined with wear-resistant Belt.
-This leash has a chrome plated durable mental clip secured by a solid plastic clamp, connected to a durable Nylon belt cord.
-Unique design against slip accidentally when locked, ensure safety
-Single button locks leash into fixed position, retract freely
Size:Small
5 meters long
For dogs up to 20 kg